AWeber
AWeber: The All-in-One Solution for Successful Email Marketing Campaigns
AWeber's Top Features
Published on 15.07.2023 by Katerina
What is AWeber and
how to use it
in order to leverage your marketing efforts? At its core, AWeber is a powerful and user-friendly email marketing platform, designed to revolutionize the way you engage with your audience through email marketing. In this comprehensive guide, we delve into the top-notch features of AWeber, so here are some of the top features that make this email marketing solution a popular choice among other
marketing tools
:
Stunning Email Templates for Every Brand
AWeber simplifies email campaign creation with its intuitive features:
Drag-and-Drop Email Builder: Easily design visually appealing emails without coding knowledge. Choose from templates or build from scratch.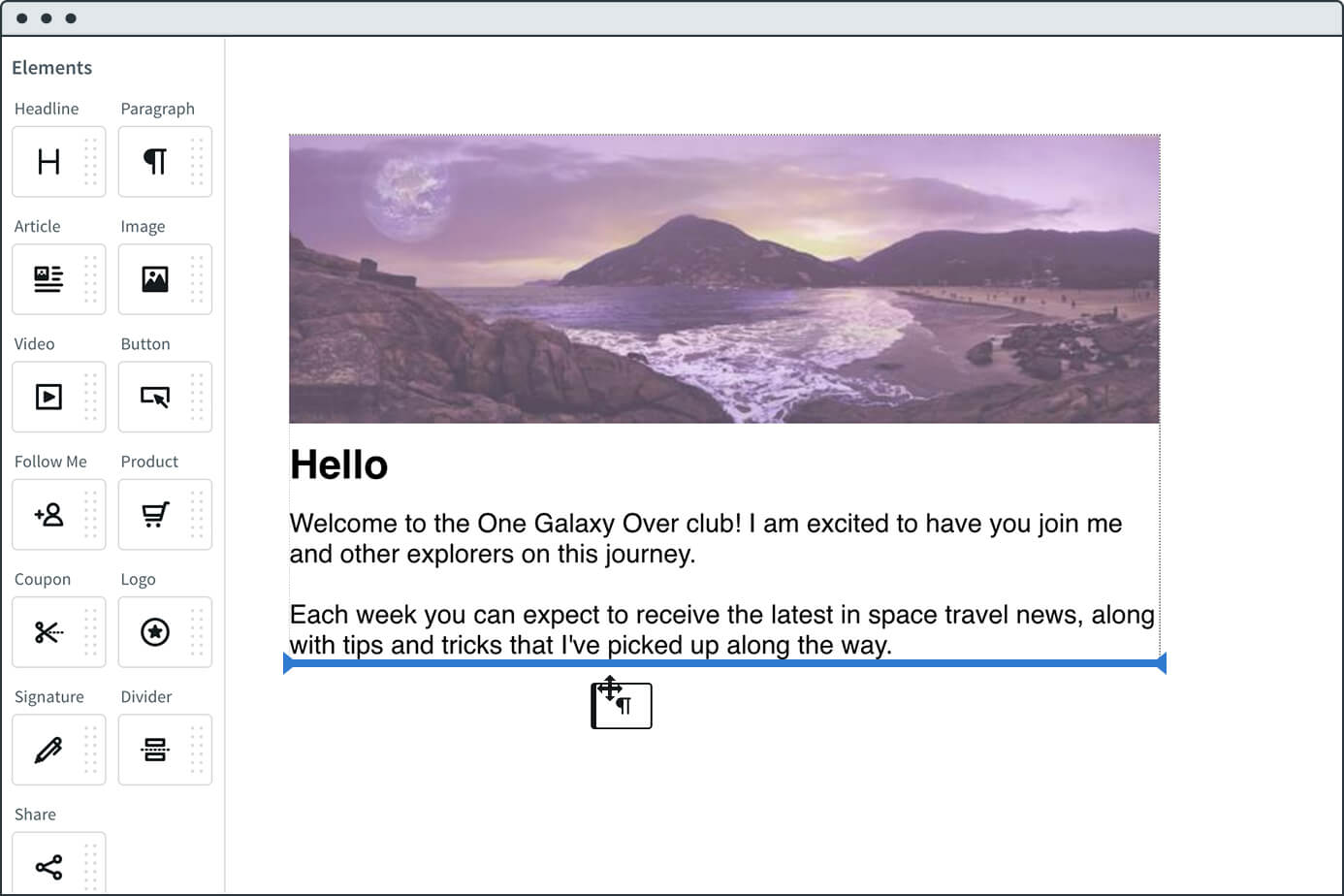 Responsive Design: Templates are mobile-responsive, ensuring a seamless experience on any device.

HTML Email Templates: For advanced users, customizable templates offer more design options.

Image Hosting and Library: Store and manage campaign images hassle-free. Easily insert visuals into emails.
AWeber's List Organization and Targeting
Efficient List Management: AWeber streamlines subscriber list management, allowing you to import contacts and add new subscribers effortlessly. Keep lists organized and up-to-date for targeted and personalized email communication.

Smart Segmentation and Tagging: Divide your subscriber base into smaller segments with AWeber's segmentation and tagging features. Utilize interests, demographics, or behaviors for highly targeted email campaigns and improved engagement.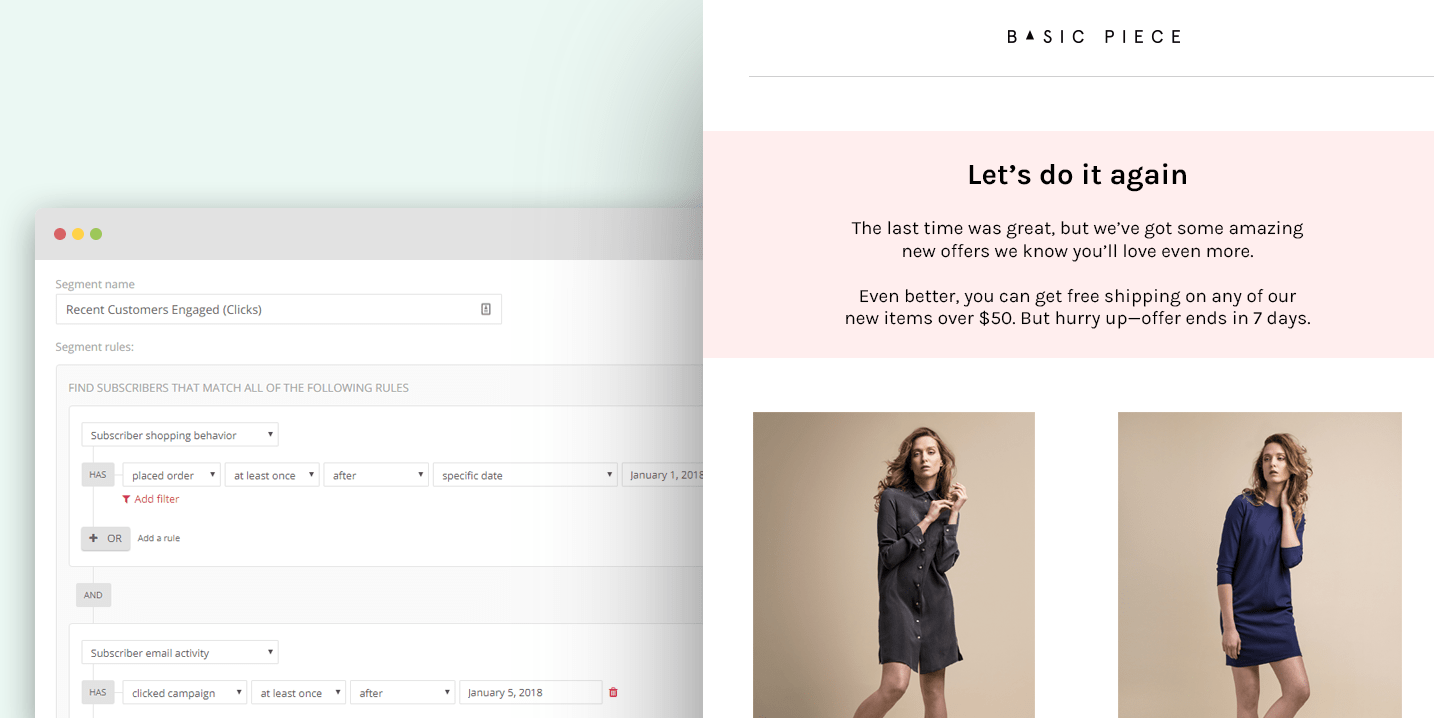 Personalized Emails with Tokens: Personalize your emails using AWeber's tokens. Include subscriber-specific information like names or locations for a more engaging and personalized email experience.
Measuring Success with AWeber Reports
Automated Email Campaigns: AWeber's automation features enable you to create email campaigns triggered by predefined actions. Set up autoresponders, welcome series, and follow-up sequences to nurture subscribers and drive conversions.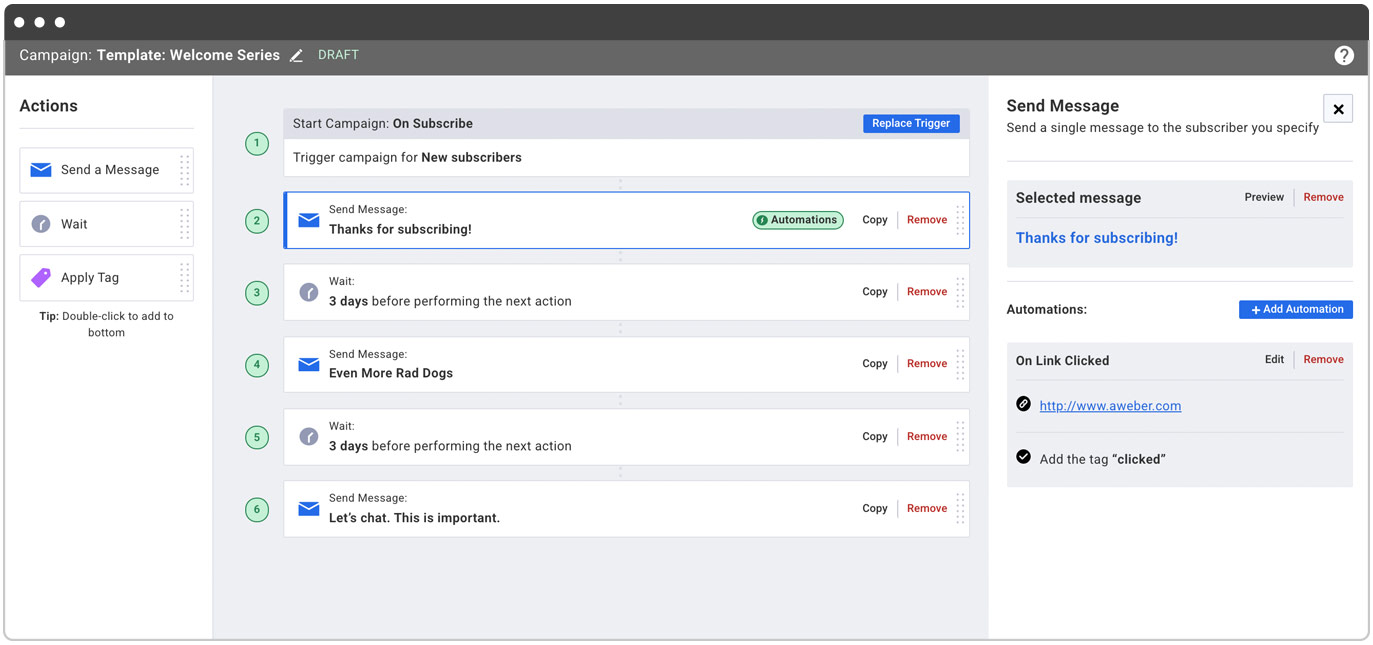 Behavioral Automation: Utilize AWeber's behavioral automation to trigger emails based on specific actions like opens, clicks, or purchases. Send timely and relevant messages to your audience.

RSS-to-Email: Automatically send blog updates or other content to subscribers using AWeber's RSS-to-Email feature. Connect your RSS feed, customize the template, and let AWeber handle the rest.
Analytics and Reporting
Email Performance Tracking: AWeber provides detailed analytics to track key metrics like open rates, click-through rates, and conversions. Measure campaign success and make data-driven decisions.
Split Testing: Optimize campaigns with AWeber's split testing. Test subject lines, email content, or send times to identify the most effective elements for your audience and achieve better engagement and results.

Click Heatmap: AWeber's click heatmap feature visually represents the areas of your emails that receive the most clicks. Analyzing the heatmap can provide insights into subscriber behavior and help you optimize your email design and calls-to-action.
Connecting AWeber with External Tools
Seamless Integration Options:

AWeber integrates with a wide range of

third-party applications

and platforms, including popular CRM systems, e-commerce platforms, landing page builders, and more. This allows you to streamline your workflows and connect AWeber with your existing tools. You can also follow our

step-by-step guide

on how to configure the integration settings you need.

API Access for Custom Solutions: AWeber offers API access, enabling developers to create custom integrations and extend the functionality of AWeber to meet specific business needs.

App Marketplace for Expanded Capabilities

: Explore AWeber's

App Marketplace

for additional tools and integrations developed by third-party experts. Discover new ways to elevate your email marketing capabilities.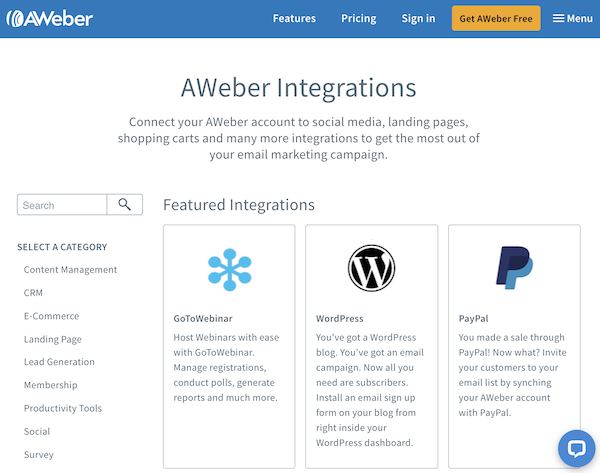 These are just some of the top features offered by AWeber. As the platform evolves, new features may be introduced, so it's always a good idea to refer to AWeber's official documentation and resources for the most up-to-date information.